Lenshood
Regular price
€39.95
Sale price
€19.95
Tax included.
---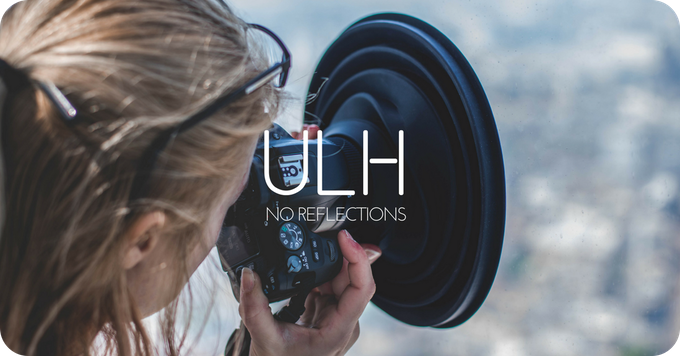 WHAT DOES IT DO?
Removing glare by day and reflections by night, the ULH can be used any time you need it. Whether you're shooting through a hotel window, a high-rise observation deck, the window of a bus or through an enclosure at the zoo - the ULH makes a massive difference.


Fits

 

your lens, rather than attaching to the glass.

 

This means you're free

 

to move around,

change your angle and adjust your camera settings without having to detach anything. 
Leaves no marks on the window.

 

This'll keep you on the good side of venue managers and their staff! The ULH is made of silicone and is designed to rest against the glass, rather than attach to it.
Perfect for crowded areas.

 

Often the busiest tourist attractions leave very little room - or time - for great images. With the ULH on your lens, you take up no more room than you would normally,

 

but your photos will come out better than anyone else's. 

Get drone-looking shots, without a drone.You'll get such clear photos out of high-rise buildings that

 

people won't believe they were taken through glass at all!

Much more effective than a CPL.

 

Polarising filters are known to modify and remove some reflections at certain angles but don't work to fully block the glare (especially at night). A good quality CPL is expensive, they change the colors in your photo and you'll need adapter rings to fit them to all your lenses. If you already own a CPL, add the ULH to your kit bag and get the best of both!

 

(and the added Weatherproofing the ULH provides!)
WHO IS IT FOR?
The ULH is a must-have accessory for photographers, filmmakers, and travellers alike. It's one of those things that while you may not use it every day, it'll earn its place in your bag in no time at all. If you've ever wanted landscape photos through a window, a time-lapse of take off and landing, or the perfect shot of a tiger at the zoo - the Ultimate Lens Hood is for you. (unintentional rhyme there.)

HOW DO I USE IT?
The ULH can be used freehand or on a tripod. The freedom to move around without any complicated setup is a real bonus in popular tourist locations and zoos where lots of wandering people make available space limited. Not to mention many of these venues have banned tripods entirely.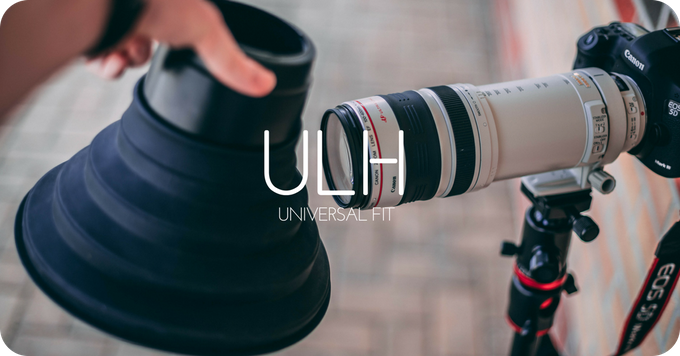 With options to stretch directly over the lens itself, or onto your existing rigid hood, the ULH will fit any lens body diameter upwards of 60mm. You can tilt your camera to shoot at a massive range of angles, and even use wide lenses. (*fit-tested up to 128mm - Canon 200mm F2.0. Wide tested to 16mm at full frame with no problems)
Shown above stretched over the 115mm diameter hood from the Canon 100-400 lens,the ULH could comfortably stretch even further. There is also a smaller version called the ULHmini for all smaller lenses and cameras (inc. Moment, ExoLens & Lemuro)
Generally speaking, if you're shooting with a DSLR, Mirrorless or Bridge camera then you'll likely be needing the full size ULH.
If you shoot with a smaller camera, your smartphone (with a Moment, Lemuro or Olloclip-type lens), or a pocket point and shoot then you're likely to be needing the ULHmini. (see below)

The easiest way to find out is to measure your lens body diameter, or look at the specification on the manufactures website. It's not the filter size you need to measure, it is the overall body width.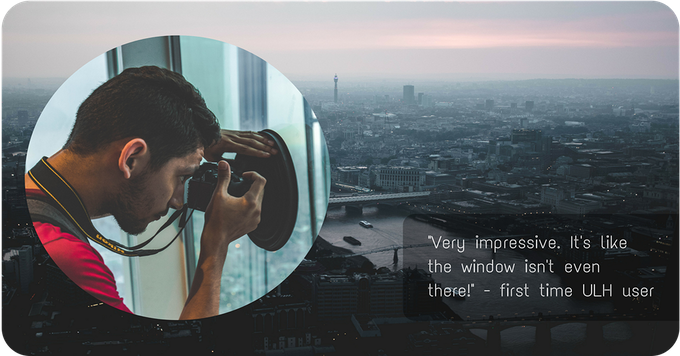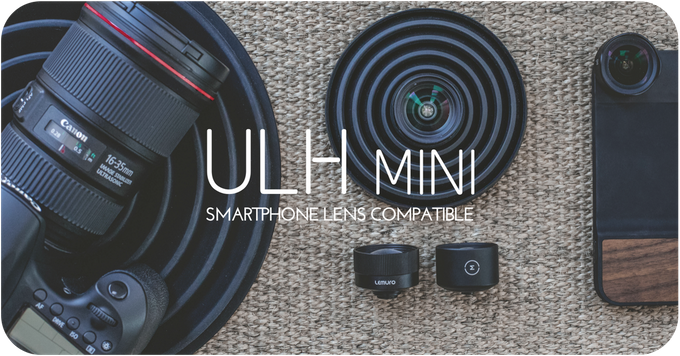 Whether you're using a Moment lens on your smartphone, a point and shoot camera (such as Canon G7X or Sony RX100), or a lens too small for the full size ULH - the ULHmini is what you need to take incredible photos through glass and cut out that reflection.

The ULHmini works in the exact same way as its bigger brother, allowing you to shoot at a wide range of angles and even use wide lenses (such as Moment 18mm). Made from the same super tough, yet stretchy silicone, the ULHmini can be fitted to lens diameters from 25-60mm with ease. It will also help weatherproof most point and shoot cameras too!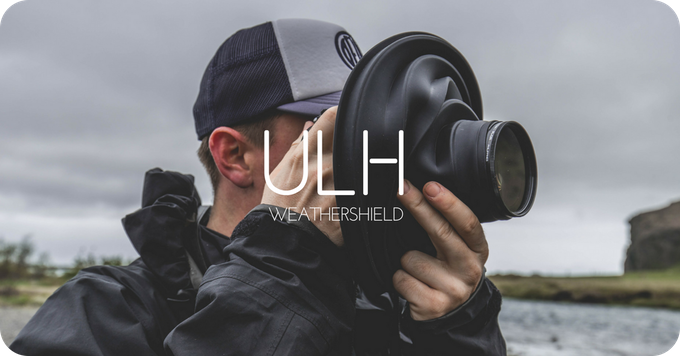 While not a completely watertight solution, fitting the ULH in reverse does add a lot of protection to your setup. Whether it be rain or spray, mud or snow, sand or gravel - the ULH keeps all unwanted debris off the camera and lens while maintaining easy access to all the buttons. 
ULH does not prevent anything getting onto the front element. This can be sealed up by attaching a protection (or simple UV) filter to the front of your lens. Crucially, the ULH will keep the camera clean and prevent any ingress into the buttons or lens mount.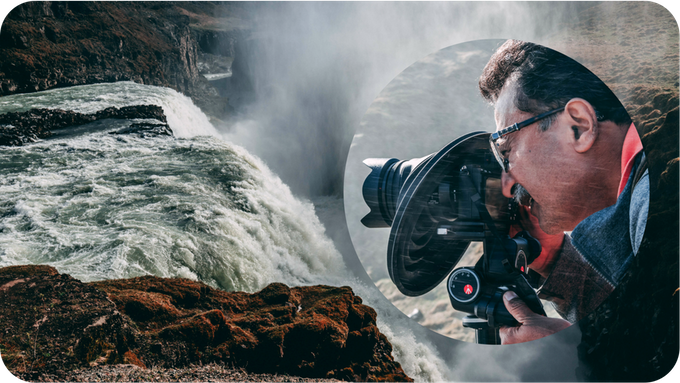 Whether you're using a weather sealed camera and lens combination or not, it doesn't hurt to have a bit of extra protection. If you're not using a weather sealed combo, it's even more important to keep it covered when in less than ideal conditions!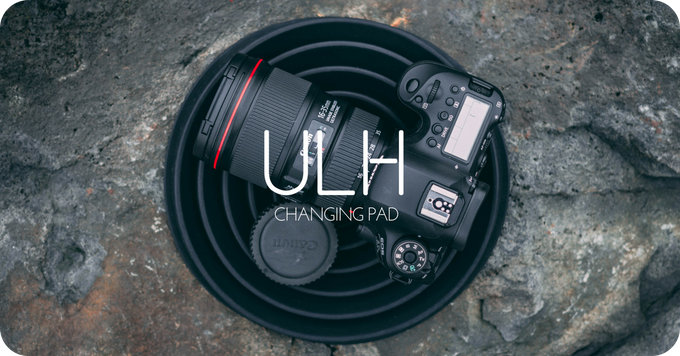 An unexpected but extremely useful function: The Ultimate Lens Hood makes a great changing pad. Whether you're looking to swap lenses on a rough and uneven surface, needing to put your camera down on the sand, or just looking to protect your camera from scratches when you stop for lunch - the ULH is the perfect travel companion.